20 Super Easy & Fast Last Minute Frugal Gifts
I realize that I have written two posts for you today but I figured some people might need this list just in case. I had a lot of fun compiling it so I hope you enjoy the crafts. Really cool and inexpensive things that should be well received by non materialistic people.
Ok so you're strapped for time, you ran out of  most of your cash but you still have to come up with some thoughtful gifts…for tomorrow!! Don't despair, I have come up with a list of easy thoughtful gifts for you to make in under an hour (most under 30mins) and for CHEAP!
1. Bath Salts - This takes minutes. Lavender is a great choice and the essential oil is cheap. Try Orange and Lavender or even just Peppermint and make it a foot soak! Like this photo you can also had dried rose or lavender petals too.
2. Printable Coupons: These are GREAT and free to make. Give a coupon for babysitting, cleaning or anything else you can think of!
3. No Bake Cookies (the waiting time is in the cooling but not preparing it) Veganize it by using Earth Balance and Non-Dairy Milk. Store in a kraft paper lunch bag and attach a tag to it! Or use a recycled container to store.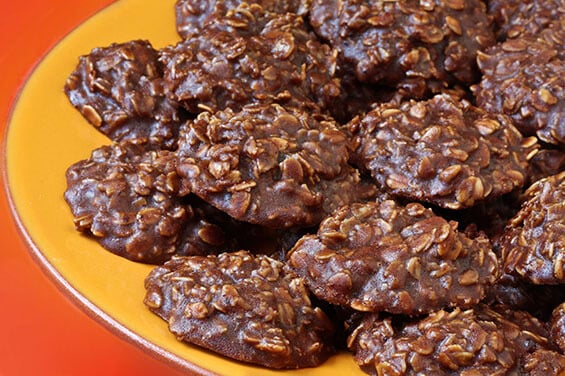 4. Seed Bombs – For the gardener & green thumb on your list! This is an amazing green gift and really cool!
5. Coconut Molasses Granola - Boy would I love to get this for a gift. Yum! Healthy and tasty.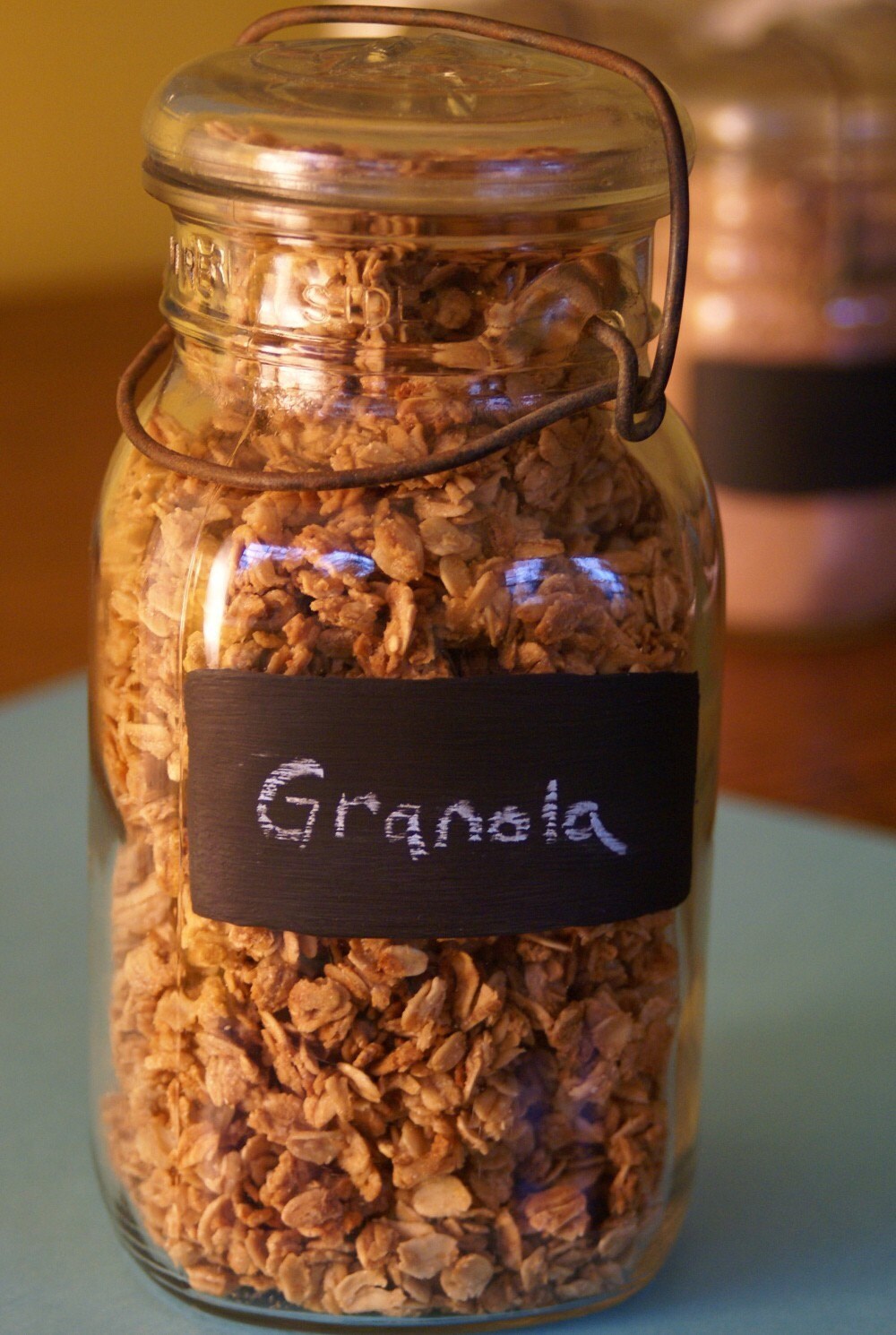 6. Homemade Pancake & Waffle Mix – Who needs chemical ridden store-bought mix when you can make them this? mmmm! Store in a jar or plastic bag and label.
7. Tea Cup Candles – Recycle old wax and head to the thrift store to find a cute vintage tea cup. I've seen these for $20 each at an eco store!
8. Homemade Pesto in recycled jars: This is so easy to make and I can still get fresh basil at the market this time of year myself.
9. Microwave Peanut Brittle: This is something I make every year and it is a big hit. 10 minutes to make in total and the ingredients are cheap too!
10. Wine Cork Coasters: These are so cool and would be perfect if you have a lot of wine corks laying around. Might take a bit longer than 1hr to make a whole set though but can be done quicker if you're crafty or handy. So nice and inexpensive. Perfect for the wine lover.
11. Button Earrings: I mentioned this before but here it is again. Just too easy! This is a nice short video to show you how. Love these! I will make a pair for myself.
12. Scented Pine Cone Fire Starters: These are great! Gather some pine cones (I have some in my back yard!) and make these for friends with wood stoves or fireplaces.
13. Soda Bottle Coin Purse or snack cup: Too cool. Perfect for your greenie friends and family!
14. Fingerless mittens: I soooo want these! Use an old sweater to make them. YES!
15. Muffin Tin Crayons: These would be great for kids. Give with a colouring book found at a dollar store. COOL! Try the Heart Shaped Crayons too if you want!
16. DIY Paper Jewelry: For the fashionista on your list. YES! Paper and a little Modge Podge and you're ready to go. Drying time is longer than an hur but making this doesn't take long.
17. Jewelry Display Board from old frames: These are made out of vintage frames which were spray painted and cork. I've seen cork at the dollar store big enough for these frames. I definitely want to make this. Great gift too!
18. Light Bulb Oil Lamp: These look really groovy. Easy to make and costs pennies or even free!
19. Peppermint Kiss Pretzels: Not vegan as it uses hershey's kisses but they would look awesome displayed in a jar or clear bag. Perfect for the holiday season.
20. Chic Catch All Tray: I need one of these for my perfumes! Use a nice thrift frame and recycled fabric and beads.
HAVE FUN!!